So I am very close to finishing the chapter. If everything works out, I'll finish it by the end of the day.
This chapter has me continuously laughing. The main crux of it is my MC talking to the character who will become her mentor. The funny part is that I have one other character (the mentor character's spouse) who is listening in on the conversation and will jump in and say things. Some of his comments are exuberant. Others are just downright funny.
When my MC mentions being afraid of fox hounds because they look like they want to eat her, this character responds with:
"Then you should probably meet some that will look at you as an enchanting person instead of their next meal."
This is a character who will provide comic relief at different stages of Sapphyre.
Having a comic relief character can make things entertaining to write.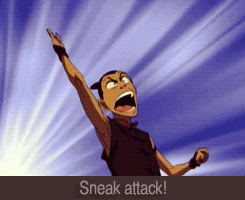 Most of the time I start laughing, not because the character has said anything but because I know what he is thinking. It's always fun to have entertaining characters.