I took a class from Caitlyn McFarland at the LDStorymakers Conference last year and I really respect what she has to say. This advice about writing is awesome so I thought I would share it.
Caitlyn H. McFarland
I posted a medium-sized writing rant on Facebook and my friend asked me to post it here, so I did. I tweaked it. And I added gifs. Because that's what I do. Enjoy!
I get asked writing and publishing advice on a pretty regular basis. I love to help where I can. Really. Helping other writers is one of my favorite things. But I can't count the number of times someone has asked for advice and then shrugged it off. I write books for money (not a lot, but I'm working on it). I have a literary agent. I'm traditionally published. If you ask for my advice, listen!
But because they won't, the burden falls, my hapless readers, on you. Here are a few truths about writing and publishing people don't love to hear:
1) Most authors don't make enough money to quit their day jobs.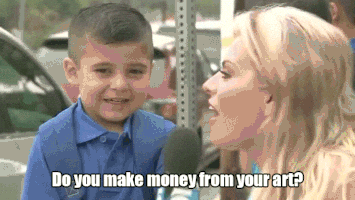 2) You aren't just going to…
View original post 426 more words